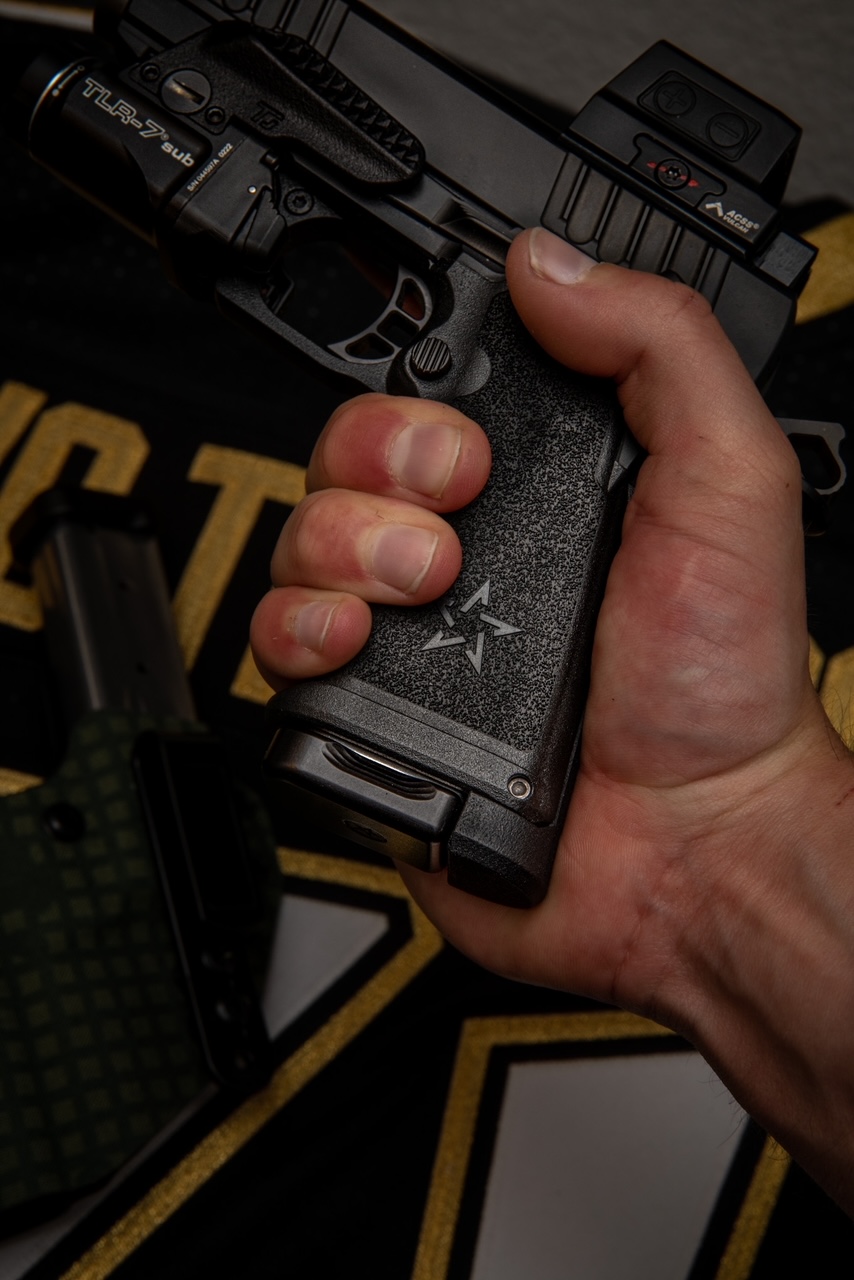 Our CS "X" Mainspring Extension is now available to purchase!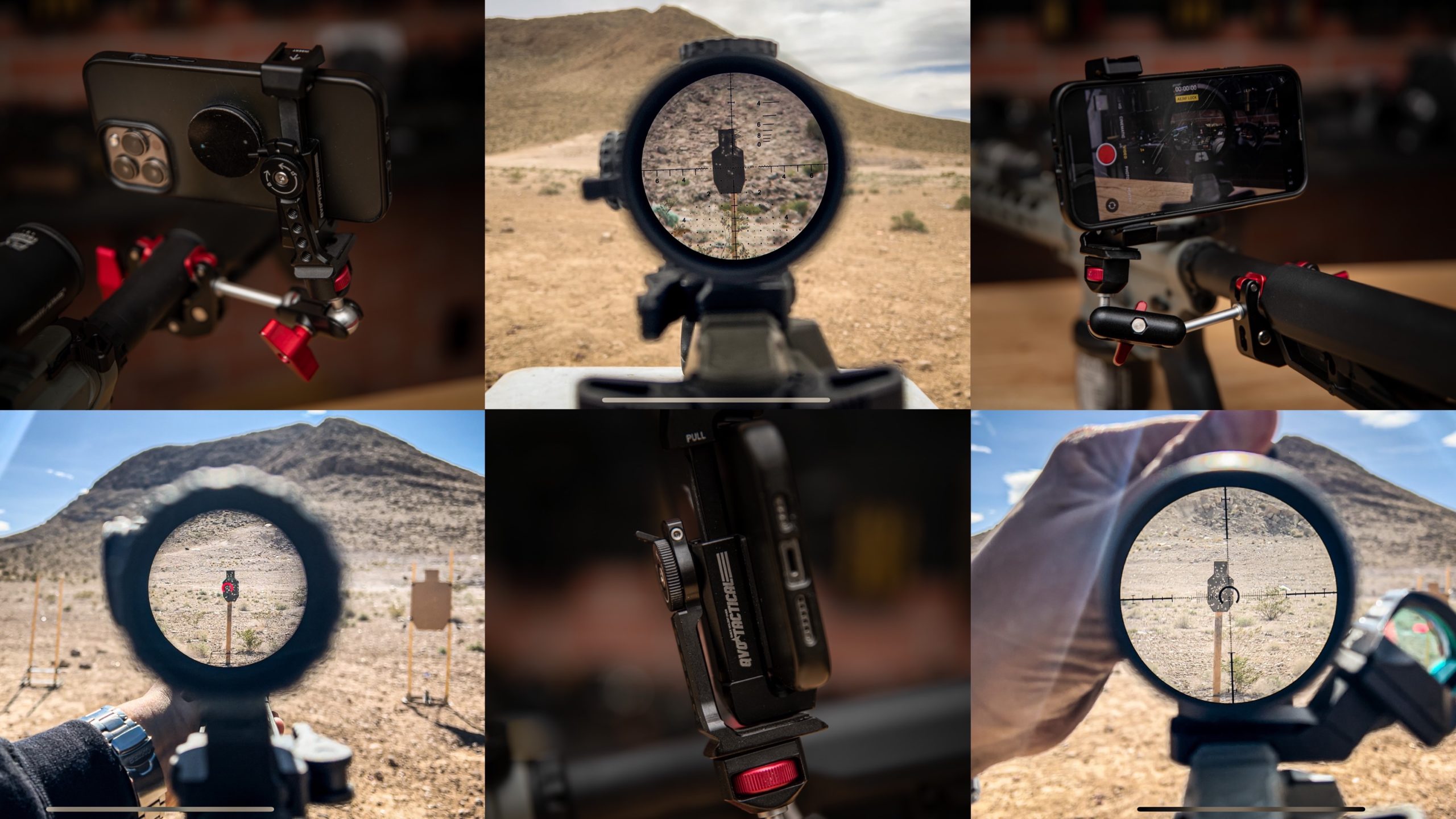 Our Compact Optic Durable "COD" Camera Mount is now available for purchase!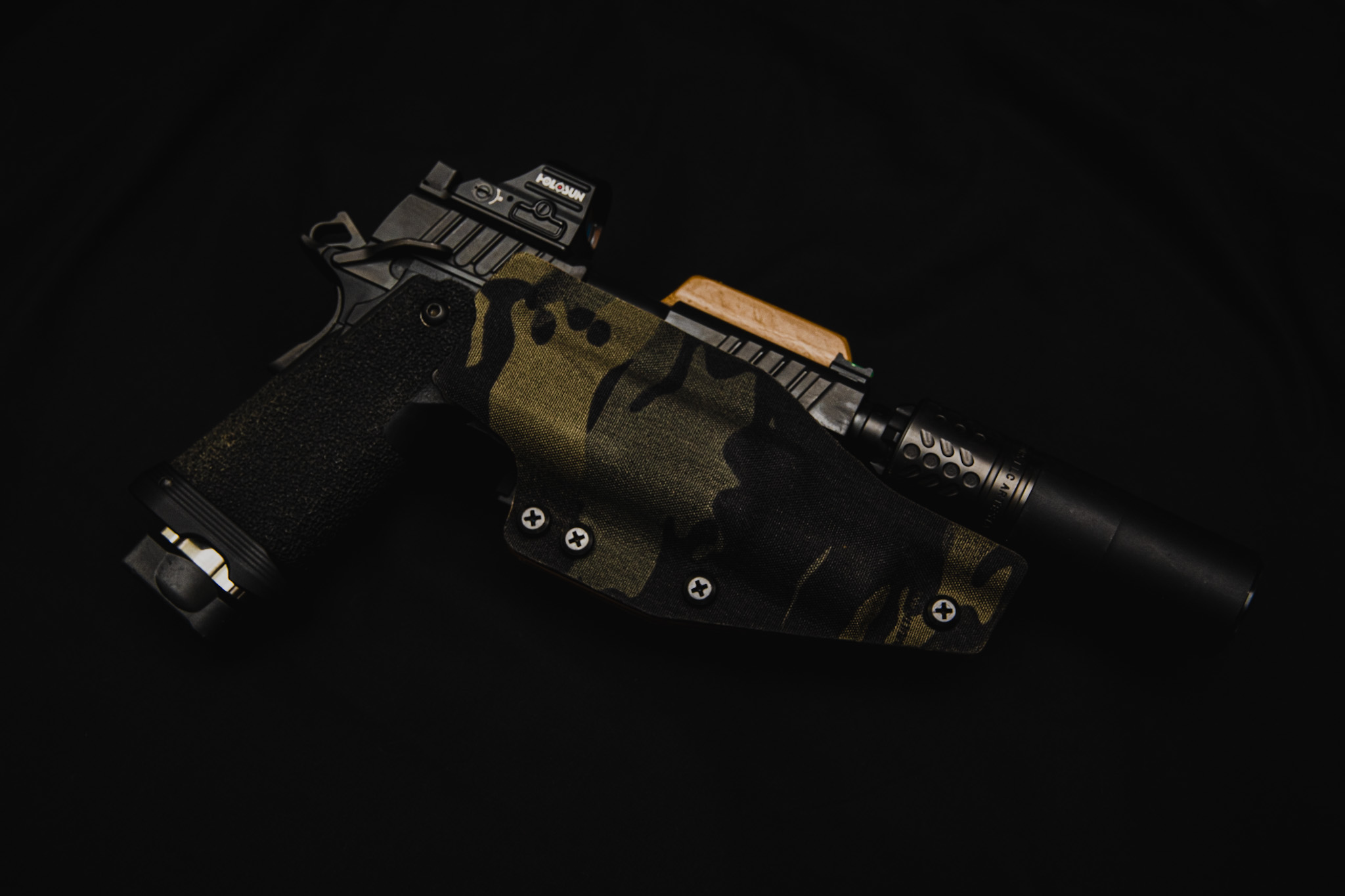 Our "Secondary SD" OWB Holster is available for purchase.
THIS IS OUR OUTSIDE-THE-WAISTBAND HOLSTER FOR A 5″ 2011 WITH SUREFIRE X300U WRAPPED IN OUR NEW LAVA RED LEATHER BLEND FABRIC OVERLAY.
LEAD TIME
CURRENT LEAD TIME
The current lead time for custom holsters is now 4-6 weeks.  We are currently shipping out 1,200-1,500 orders a month. It takes up to 6 weeks to get through the many pending orders in queue. Quick ship items that are in stock ship within 1-3 business days. Quick ship items show in stock and cannot be backordered. Ordering a plain black holster from the custom side of the website does not mean it's a Quick Ship item. The lead time has to be agreed to when placing an order for you to be able to checkout on our website. If you cannot wait the agreed lead time we ask that you do not place an order with us. We will also not respond to emails inquiring about a status update if your order is still within the 6 week lead time. 
Something new to the QVO lineup!  Lasered mags from Magpul and Duramag.  We've spent hours creating different lasered designs that either change the pigment of the actual plastic or remove the coating from the metal magazines.  These designs become part of the material which is a lot cooler than paint or Cerakote!  Get them now as they sell out quick!
OUR LATEST YOUTUBE VIDEO!
NEW "WINGMAN" ADD-ONS!